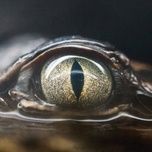 Bài hát Glimpse Of Us
- Joji
180,134
Lời bài hát: Glimpse Of Us
Ca sĩ: Joji
[Verse 1]
She'd take the world off my shoulders
If it was ever hard to move
She'd turn the rain to a rainbow
When I was living in the blue
Why then, if she's so perfect
Do I still wish that it was you?
Perfect don't mean that it's workin'
So what can I do? (Ooh)

[Pre-Chorus]
When you're out of sight
In my mind


[Chorus]
'Cause sometimes I look in her eyes
And that's where I find a glimpse of us
And I try to fall for her touch
But I'm thinkin' of the way it was
Said I'm fine and said I moved on
I'm only here passing time in her arms
Hopin' I'll find a glimpse of us

[Verse 2]
Tell me he savors your glory
Does he laugh the way I did?
Is this a part of your story?
One that I had never lived
Maybe one day, you'll feel lonely
And in his eyes, you'll get a glimpse
Maybe you'll start slippin' slowly and find me again

[Pre-Chorus]
When you're out of sight
In my mind

[Chorus]
'Cause sometimes I look in her eyes
And that's where I find a glimpse of us
And I try to fall for her touch
But I'm thinkin' of the way it was
Said I'm fine and said I moved on
I'm only here passing time in her arms
Hopin' I'll find a glimpse of us


[Bridge]
Ooh
Ooh-ooh-ooh
Ooh
Ooh-ooh-ooh

[Chorus]
'Cause sometimes I look in her eyes
And that's where I find a glimpse of us
And I try to fall for her touch
But I'm thinkin' of the way it was
Said I'm fine and said I moved on
I'm only here passing time in her arms
Hopin' I'll find a glimpse of us
Mô Tả Về Bài Hát Glimpse Of Us ...
Nghe nhạc Online Glimpse Of Us do ca sĩ Joji thể hiện, thuộc thể loại Pop hot, chất lượng cao, Tải Nhạc Mp3 Miễn Phí - ca nhạc mp3 tại NhacTre.Org, nhanh tay truy cập NhacTre.Org để được nghe nhạc online với chất lượng cao nhất.

Ca sĩ Joji đã thể hiện bài hát Glimpse Of Us với mọi người và Nhạc Trẻ Online đã cập nhật bài hát đó rồi. Đây là nhạc thuộc thể loại Pop. Các bạn có thể nghe và tải nhạc, playlist/album, MV/Video miễn phí tại đây.

Mọi ý kiến của quý khách đóng góp là động lực để NhacTre.Org phát triển!